About Us
N&R Technology (NRTechnology.com), established in 2001, provides intensive training in deepening and widening the computer skills of individuals and groups. N&R Technology caters to individual needs and offers customized programs to bridge workers' knowledge/skill gaps to enhance their on-the-job productivity.
Vazi Okhandiar – Executive Director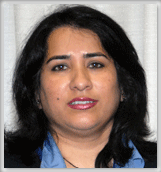 Vazi Okhandiar is the founder and the President of N&R Technology (www.nrtechnology.com) and NR Computer Learning Center (www.nrclc.com). Ms. Okhandiar has an MBA from the University of California, Irvine, a Master's in Computer Science from the Illinois Institute of Technology, Chicago, and a Bachelor's Degree in Electrical Engineering from the University of California, Irvine.
Ms. Okhandiar has over 20 years of experience in project management, architecture design, and implementation of Information Technology projects for prominent clients such as the United Nations, Toyota, General Motors, UPS, and small and medium companies. Her expertise includes project management, mobile and enterprise application development. Ms. Okhandiar also has industry expertise in Telecom, Manufacturing, Media and Entertainment, Financial Brokerage, Healthcare and Telecom industries. She has managed and developed an architecture for multi-million dollar International Projects with over 40 team members.
She has previously worked for Electronic Data Systems (EDS) and Computer Science Corporation (CSC) in a lead technologist role. She also Headed the Computer Science Department at National University (Costa Mesa). She was awarded for "Excellence in Development" for Electronic Billing System for Mitsubishi's Telecommunication Division and "Excellence in Development" of the Product Data Management System at Electronic Data Systems. She has also received leadership and marketing certification from EDS, Distributed Database and Performance Tuning, and Database Administration from Oracle Corporation. She is also an honored member of the International Who's Who of Information Technology since 1999.
Membership: All India Association for Educational Research (AIAER), Project Management Institute, PMI-Orange County, SCORE
Email Address: vazi@nrclc.com
Presentations:
In the News:
B. K. Passi
Prof. (Dr.) BK Passi, an Advisor to NRCLC, has 40 years of experience in research, training, and consultancy in government institutions, UNESCO, UNDP, OECD, international universities, and corporate bodies. Prof. Passi has been Rector of the University and then vice-chairman of NCTE India. He has worked as a UNESCO CHAIR of distance teacher education and a consultant with APEID Bangkok. Presently, he is a consultant to IITE, Moscow.
Prof. Passi has received the Best-Social Scientist Award, World Award of Education -citations for Illustrious Scientific Career, and Valuable Work for the Benefit of Mankind – World Council. He is also a Fulbright Scholar. He has been a creator of innovations, founder of institutions, and implementer of educational programs. His original contributions have won him the epithet "Father of Microteaching." He has authored several books and the Passi Creativity Tests. His contribution extends from Research Surveys to Futures Studies, Models – Teaching, Distance Education, ICT, and Learning Organizations. He is the President of the All India Association for Educational Research. He acts for Thinking Skills and technology in Asia, Europe, and America.
Member of the Governing Board of International St Mark School, Bangkok, and advisory member of Ansted University.
Ex-UNESCO Chair
President of  All India Association for Educational Research (AIAER)
Creativity and education research expert at Thinktank member Prasena
Email Address: b_k_passi@yahoo.com or passibk@hotmail.com
Books:
Professor Hirday Nath Pandit MA PhD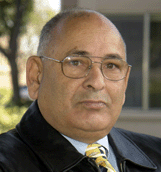 Professor Hirday Nath Pandit, MA (Economics) and Ph.D. (Economics of Education), is an internationally known expert in educational management and policy analysis. He has 35 years of teaching and research experience in the field of educational management and policy analysis. He has over 100 publications/ working papers/documents and articles in the International Journals of Education.
For several years, he was a Professor of Education and Head of Policy Planning and Evaluation at the National Council of Educational Research & Training (NCERT), New Delhi.
He also worked at the Association of Indian Universities and Institute of Applied Manpower, New Delhi.
He was the lead member of the Research Team on Manpower Forecasting of the Indian National Commission on Education [1964-66].
He has served as a United Nations Educational, Scientific, and Cultural Organization (UNESCO)/UNDP educational expert/advisor, a Consultant for the Cambridge Education Consultants, and an advisor for the World Bank/UNDP educational projects for several developing countries.
In 1973, Professor Hirday Nath Pandit received his Ph.D. in the Economics of Education from Delhi University. In 1976, Prof Pandit received a Diploma in Educational Management from UNESCO -International Institute for Educational Planning (IIEP), Paris. Prof Pandit is also the recipient of the UNESCO Fellowship at IIEP Paris and the Visitor Fellowship of the British Council, London. He was the Indian delegate for the UNESCO Workshop on Self Management in Education at Belgrade.
He has published several books/documents on Educational Management and Policy.
Email Address: hnpandit@cox.net
Since 1977, he has worked on several international assignments, including the following: